New $350 Million Private Train is Pure Luxury On Rails
The train may not be the first method of transportation that pops into your mind when you think of luxury travel in the 21st century. But a new $350 million bespoke smart train concept by French designer Thierry Gaugain promises to reinvent modern rail travel.
"We tend to think about rail transportation only in terms of speed, moving lots of people from point A to point B in record time," Gaugain told Robb Report. He thinks of travel as more of a journey, because time is the only treasure we have.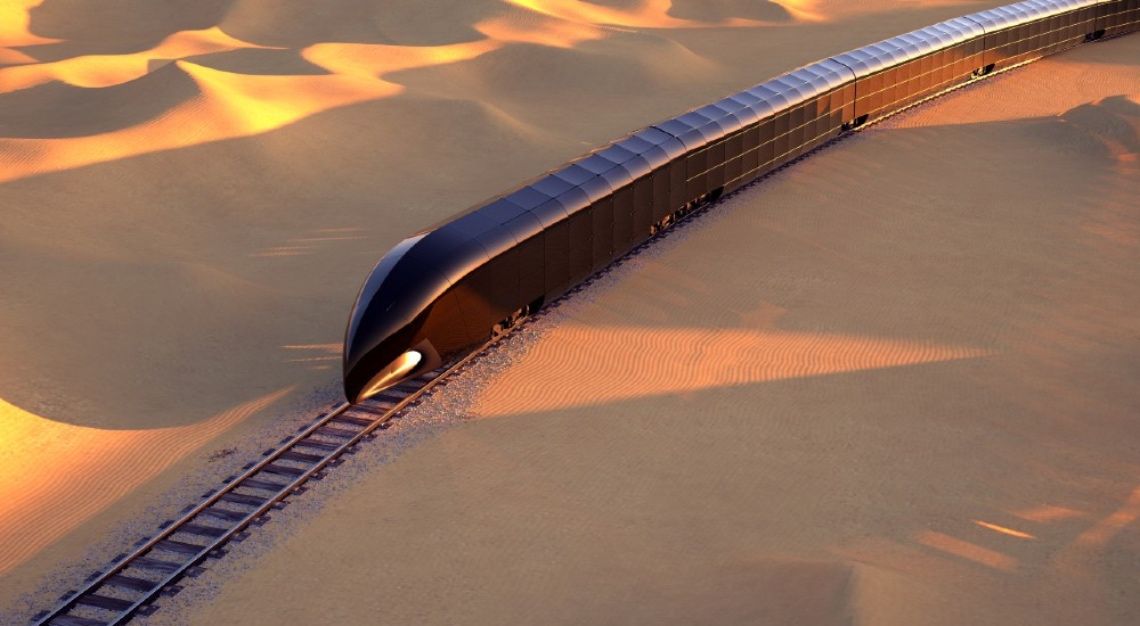 Featuring an all-glass exterior and golden hue, the G Train is billed as the world's first private luxury locomotive. Gaugain envisions it belonging to a single owner. "It's an alternative, very leisurely way to see the world, beyond the yacht and jet," he said. That makes sense, given Gaugain's design background.
Known for designing superyachts like Steve Jobs' 262-foot Venus, the 394-foot Motor Yacht A and 492-foot Sailing Yacht A, Gaugain has also created products for Louis Vuitton and other fashion houses, before moving to motorcycles, hotel interiors and yachts.
But back to the G Train.
Boasting 14 glass-enclosed cars and measuring about 1,300 feet long, the exterior will be high-tech glass that can shift from being entirely transparent to opaque or even black. At night, the train will give off a golden hue as it barrels along the tracks at 100 mph. One of the train's most unique elements is the ability to reimagine the interior with different settings, shades of light or moods — which Gaugain views as the way to enhance luxury. With the push of a button, the owner and guests can fill the interior with seven types of scenery. Should passengers want to go off in different directions, the G Train can also be split into two.
Looking at the plans for the train, you can see Gaugain's yacht design at work. There's a primary suite at the front, followed by 18 guest rooms, a gym, spa, garden, dining car, and grand reception hall, with space for art exhibitions, live music, and movie screenings. Fold-down wings create alfresco terraces for social events. And then the caboose serves as like a "toy chest" to store automobiles, motorcycles, and other off-rail vehicles.
Gaugain sees it as a new and private way to travel. "It allows greater access to many areas than a yacht, and would open a new chapter in the owner's life," he noted.