The Alchemy of the Senses
*Article posted with permission from Coldwell Banker Global Luxury
Just as Coldwell Banker Global Luxury® has redefined the world of luxury real estate, legendary vintner Jean-Charles Boisset is redefining the world of wine through the launch of his new luxe, interactive book and great American experiential tour – The Alchemy of the Senses.
The Alchemy of the Senses book is a voyage through your dreams, your emotions, your senses, and your passions — all inspired by wine!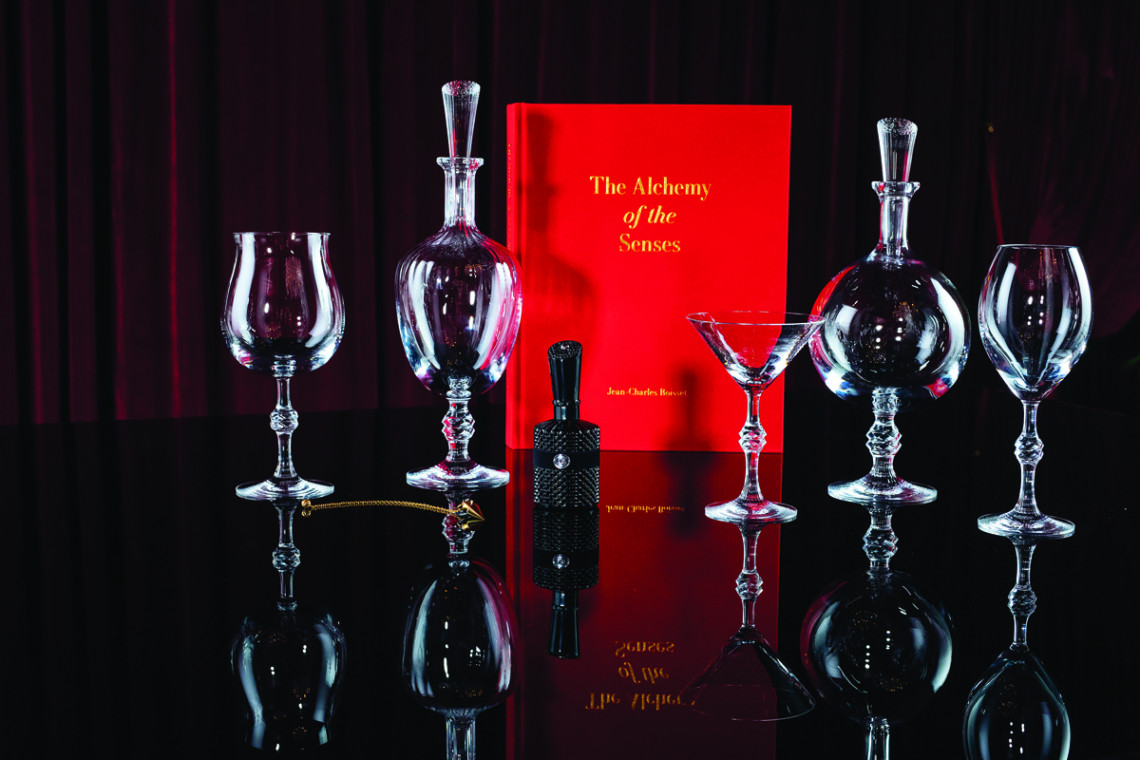 This May, Boisset Collection will bring its world of fine wine, gourmet delights and luxury creations to life through a national tour that begins at Jean-Charles and wife Gina Gallo's private estate (the former home of wine legend Robert Mondavi) on Wappo Hill in Napa Valley. From the heart of wine country, the tour will visit Jean-Charles' signature Nob Hill residence in San Francisco before heading south along the coastline of California throughout the summer. In fall the tour heads east to key markets including Chicago and New York, then works its way south to Miami, Houston and Dallas, with a grand finale appearance at the Fort Lauderdale International Boat Show in collaboration with Sea Ray Boats.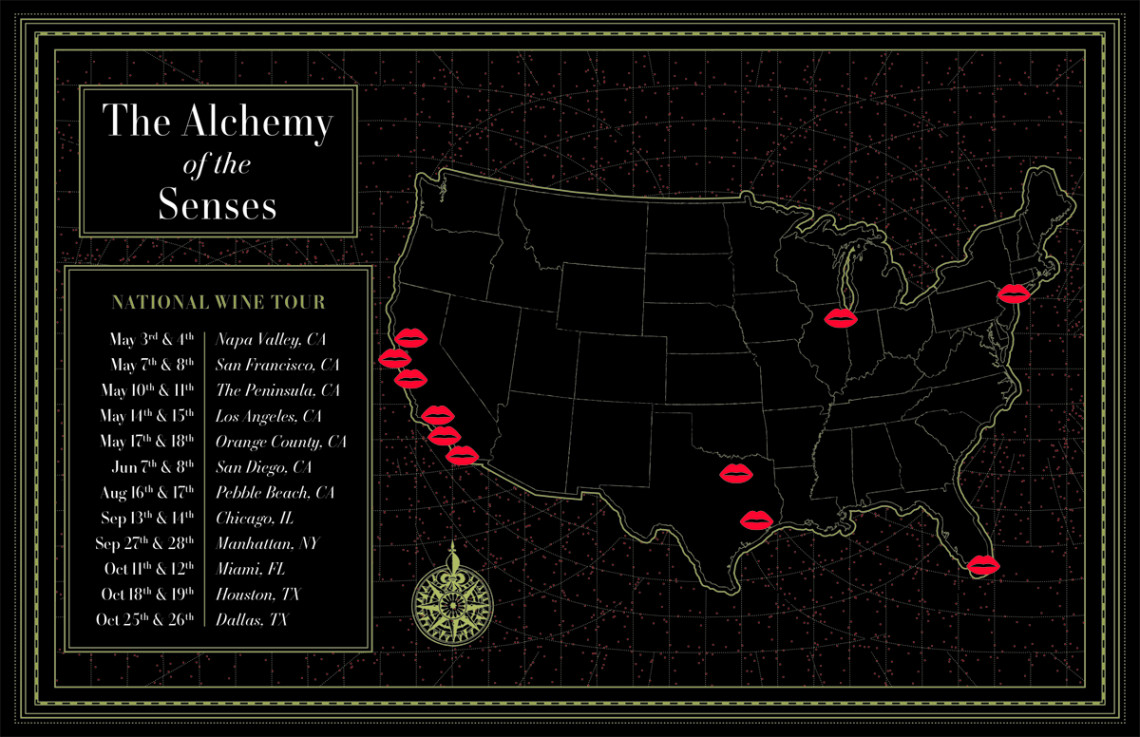 As the national real estate sponsor of The Alchemy of the Senses tour, Coldwell Banker Global Luxury has the pleasure of providing premier listed properties to host the two-day event series in each city. More than 200 high-net-worth wine, yacht and sports car collectors, in addition to luxury lifestyle media, will visit the properties for a series of open houses, private wine tastings and exclusive "Last Supper" dinners.
Meet the Ultimate Entertainer: Jean-Charles Boisset
In celebration of the upcoming The Alchemy of the Senses Tour, national boating sponsor Sea Ray surprised the ultimate entertainer Jean-Charles Boisset with a stunning Champagne Cruise aboard its own legendary Entertainer — the SLX 400.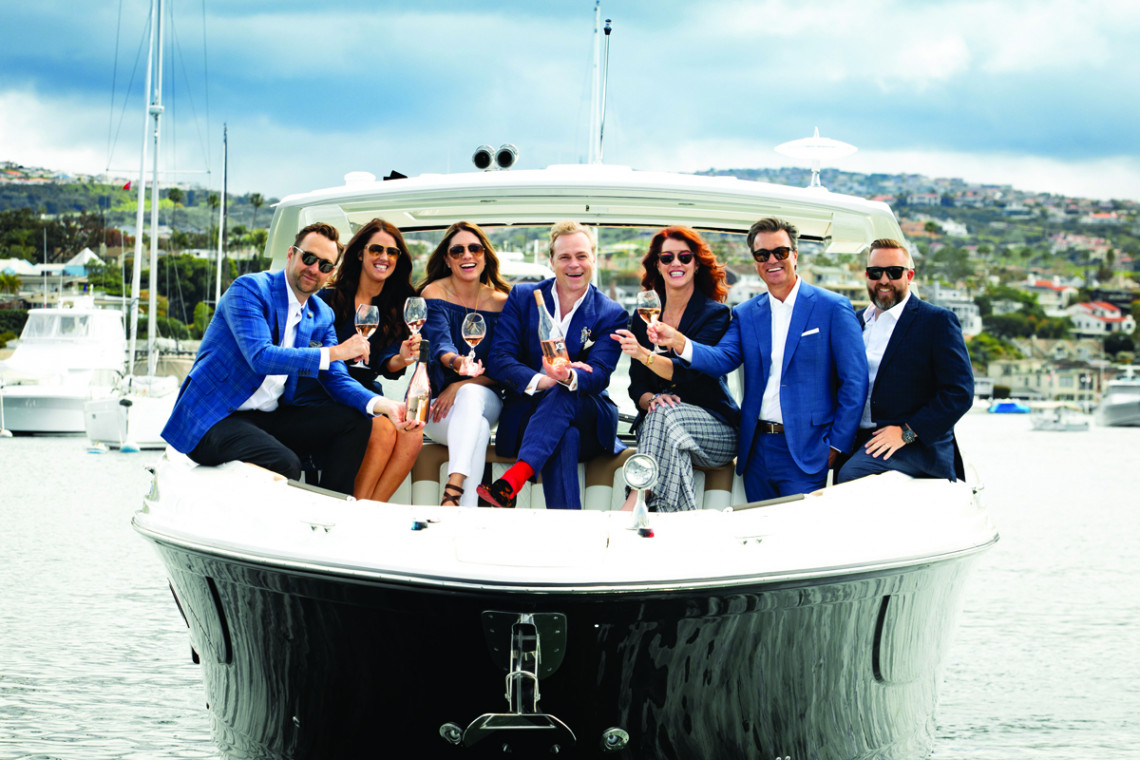 Hosted by Jeremiah Parkinson of Sun Country Marine Group, Jean-Charles Boisset was greeted by tour managers Angela Cordoni and Jen Lombard, for what he believed to be a meeting in Sun Country's Newport Beach office along the stunning Pacific Coast Highway. Upon arrival, two of Coldwell Banker's leading agents, Peter Middleton from La Jolla and Tim Smith of Newport Beach, surprised Jean-Charles aboard the SLX 400, where a JCB Champagne Cruise, complete with fine foods from his very own Atelier Fine Foods gourmet shop, awaited his arrival. To add to the surprise, Sea Ray and Sun Country reserved the special honor of christening the SLX 400's maiden voyage across Newport Bay for none other than Jean-Charles himself, as he sabered a special bottle of one of his latest sparkling creations, Foreverness, as a toast to Sea Ray's 60th Diamond Anniversary.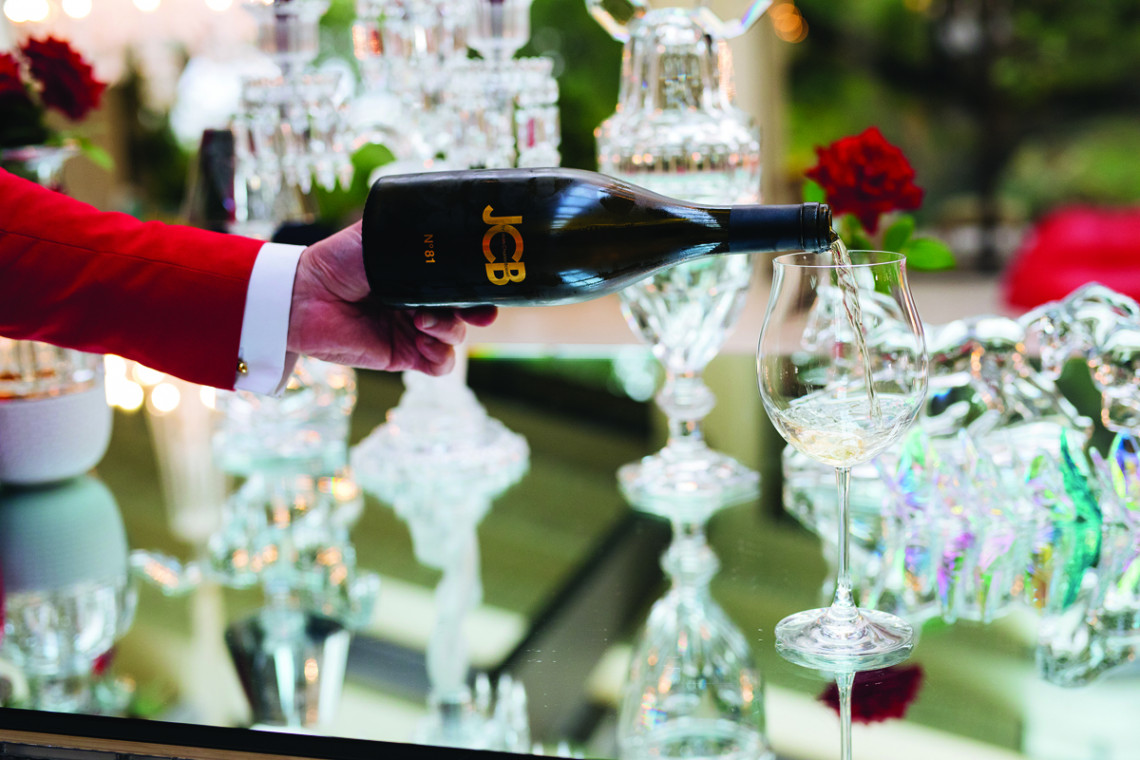 During the cruise, tour sponsors tasted their way across the Boisset Collection, enjoying fine bubbles by JCB and topping off the day with a legendary toast of LVE: Legend Vineyard Exclusive wine, with fabulous tunes serenading guests.
To reserve your own exclusive wine tasting experience with Jean-Charles Boisset, contact [email protected] or visit www.AlchemyoftheSenses.com to learn more.