The blockchain is no longer simply the foundation for cryptocurrencies and non-fungible tokens (NFTs), but the disruptive technology is now very much a part of the real estate industry, whether in the real world or on the frontiers of the "metaverse." Of all potential applications for the blockchain, the most exciting opportunities lie in property — real or otherwise.
2021 was the breakout year for virtual real estate. The Mars House, a stunning rendered piece of pixelated real estate by artist Krista Kim, was purchased for 288 Ethers (cryptocurrency equivalent to more than $500,000 at the time). Leveraging the hype around NFTs, some real estate agents offer one-ofa- kind digital images of properties to promote their brick-and-mortar listings.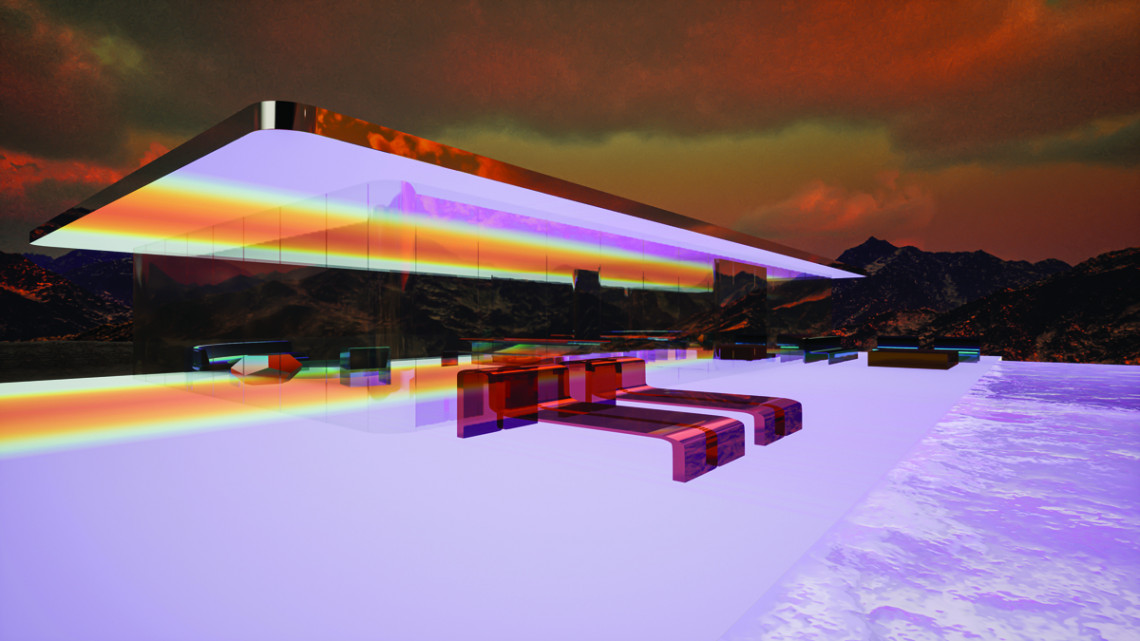 Entering 2022, the buzziest theme in financial markets and popular culture is the metaverse. Facebook has changed its name to Meta Platforms, committed to a strategy of building out the multidimensional successor to the Internet. SuperWorld and Decentraland are marketplaces — these platforms are pioneering the metaverse — where participants can buy and sell digital real estate while immersing themselves in virtual worlds. Recent transactions include the equivalent of $2.43 million of property on Decentraland and $4.3 million for land in The Sandbox, another burgeoning metaverse site.
Because every property is a distinct NFT purchased with cryptocurrencies, ownership and authenticity are recorded and verified on the blockchain. Janine Yorio, managing director at Republic, a marketplace showcasing crypto and metaverse startups, insists digital property values will appreciate as real-world companies begin participating in the virtual real estate ecosystem. Metaverse Group is not only a platform for investing in individual virtual properties, but is launching a real estate investment trust (REIT) based on metaverse land assets.
Recognizing the "smart contract" capabilities of crypto, many experts believe it is simply a matter of time before real-world real estate transactions are conducted on the blockchain. Propy is a Silicon Valley "proptech" firm that automates real estate transactions by deploying smart contracts and recording all documents on the blockchain.
For real-world evidence of the confluence of real estate and the blockchain, an actual penthouse in one of Miami Beach's trendiest towers sold last summer for the equivalent of $22.5 million, believed to be the largest cryptocurrency real estate transaction on record.